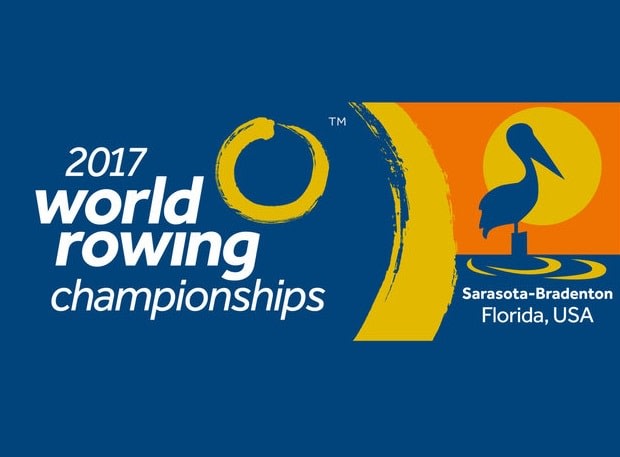 Who doesn't recall the grade school history lesson on Paul Revere's famous midnight ride, alerting the colonists of the impending Red Coats arrival, "The British are coming! The British are coming!"? As a 10-year-old, that story stuck with me; I imagined Paul and his 'team' frantically preparing the towns for the upcoming big event.
Back in September of 2013 Sarasota's Nathan Benderson Park was awarded the hosting duties of 2017 World Rowing Championship - the first time this event would be coming to the United States in over 20 years! The International Federation of Rowing Associations cited choosing Sarasota because of the premier rowing facility, the commitment from elected officials, the community, the proximity of Park to Interstate 75, and Sarasota Bradenton International airport, calm waters and year-round good weather.
You could begin to hear a collective cry throughout Sarasota-Bradenton, "The World is coming! The World is coming!" – Fortunately, Nathan Benderson Park had more notice than the colonists did in 1775 – they've had 4 years to get ready and prepare they have, indeed - the venue is phenomenal; they have outdone themselves. Considering the challenges of Hurricane Irma sweeping through just two weeks ago, and the event 'readiness' is even more impressive.
After years of hard work of so many factions coming together to launch this, the biggest-ever International sporting event hosted in Sarasota Bradenton is happening NOW. With over 900 athletes competing from 69 countries, and 40,000+ spectators to visit over this 9-day period. A whopping $25 million-dollar economic impact expected. The finals of the competition will be broadcast to 130 million people worldwide.
Check out all you need to know about the event here.
The excitement in the air is palpable! All accounts of the Opening Ceremony last evening were full of praise and pride. One of my Sarasota friends, quite familiar with Nathan Benderson Park and the rowing community, summed it up best:
"We have been around the world watching our kids row in World Championships – today's opening ceremony at Nathan Benderson Park was the best by a mile – we are so lucky to live here!"
Lucky, for sure. I couldn't agree more. Cheers to all responsible for bringing this international spotlight to our beautiful Suncoast and to all those working so hard to execute a World-Class event, highlighting our beloved Sarasota Bradenton area and making your community oh, so proud. "The World is here! The World is here!" Join me in offering a Warm Welcome to All.
Have my tickets in hand and can't wait to get to the Park!